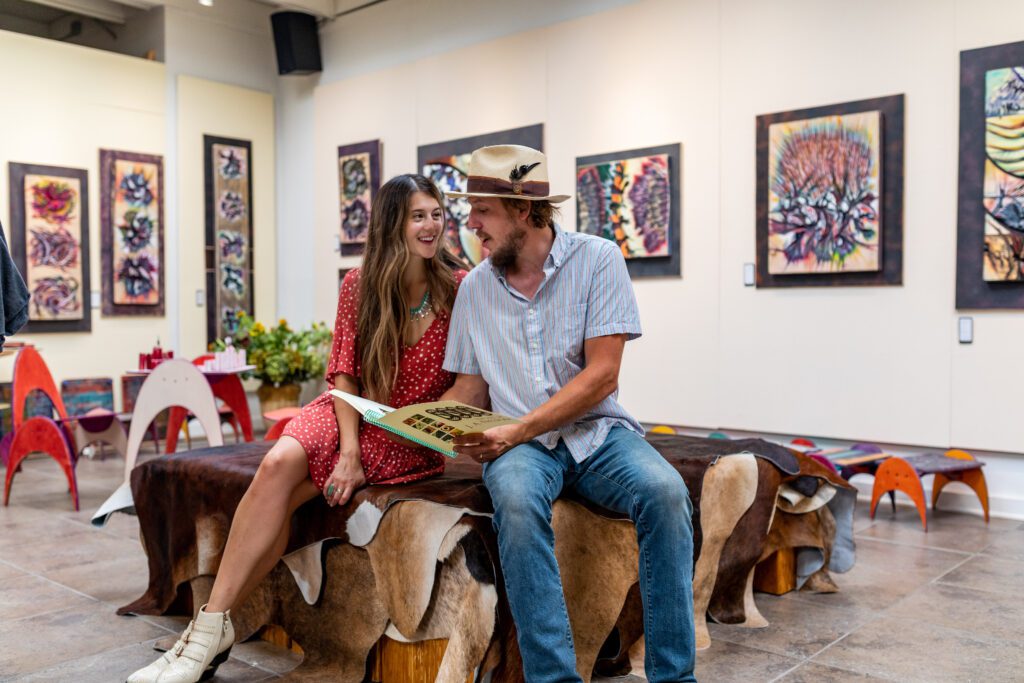 Gallery Strolls
On the 2nd Saturday of September and October for the Eureka Springs Art Gallery Stroll. Sixteen of Eureka's finest galleries stay open after hours (5–8pm) for the public to meet artists and explore the vibrant visual arts scene that is uniquely Eureka.
Join us and taste craft & seasonal beers from our region, fill up on bratwurst & turkey legs and listen to live music.
Admission includes a wristband for the Oktoberfest Entertainment District in Downtown Eureka Springs. The Eureka Springs Oktoberfest includes live music in Basin Spring Park, 8 music venues, and 35 local small businesses participating in the festival.
Joe Nichols at The Aud
Country music sensation Joe Nichols will be taking the stage of the Eureka Springs Auditorium on Friday, September 15th at 7:30pm. This highly anticipated performance promises to be an unforgettable evening of heartfelt lyrics, soulful melodies, and authentic country music.
Robert Cray at The Aud 
Robert Cray's signature guitar skills and soulful vocals have garnered him critical acclaim and a devoted fan base worldwide. With multiple Grammy Awards to his name, he remains one of the most influential and celebrated figures in the blues genre.
Get tickets at tickets.thundertix.com.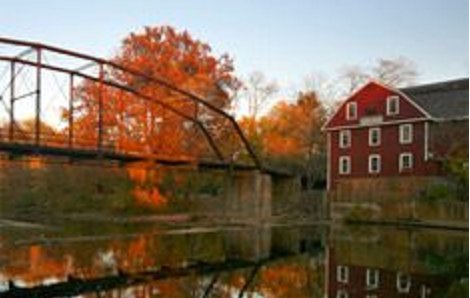 The War Eagle Mill fall craft fair is held on the 3rd weekend of October every year in the War Eagle Valley.  Revel in the sights, sounds, and aromas of the Ozarks while enjoying handcrafted work from national artisans.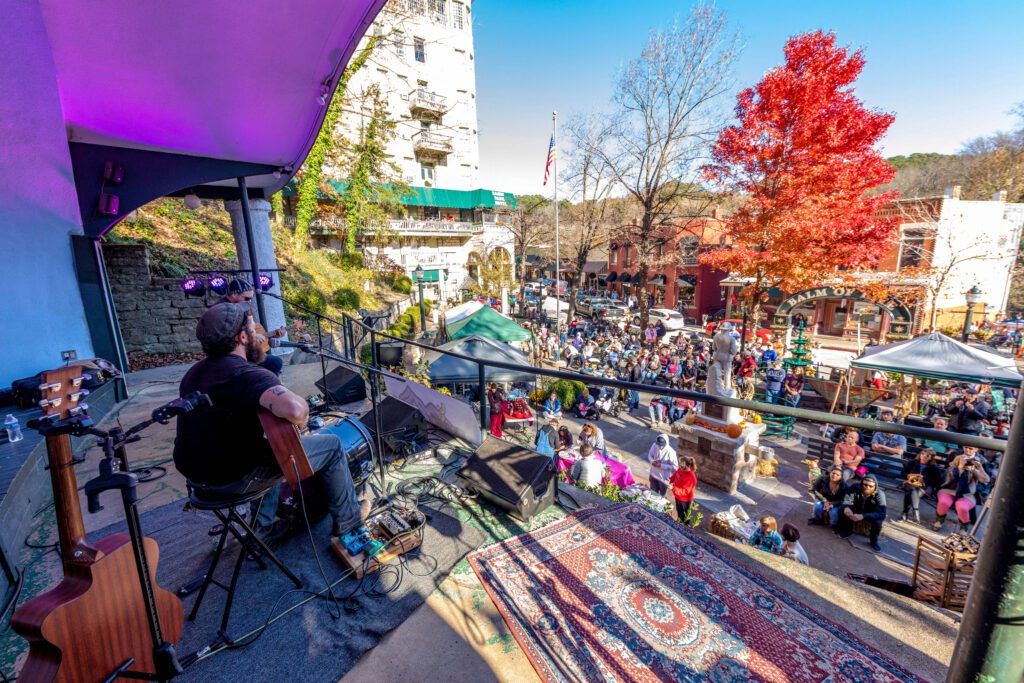 Come to Eureka Springs for the 76th Annual Original Folk Festival Nov 9th-11th. The weekend will include a 3-day Folk Fair with free music in Basin Spring Park, the Barefoot Ball, and a headline show at The Auditorium.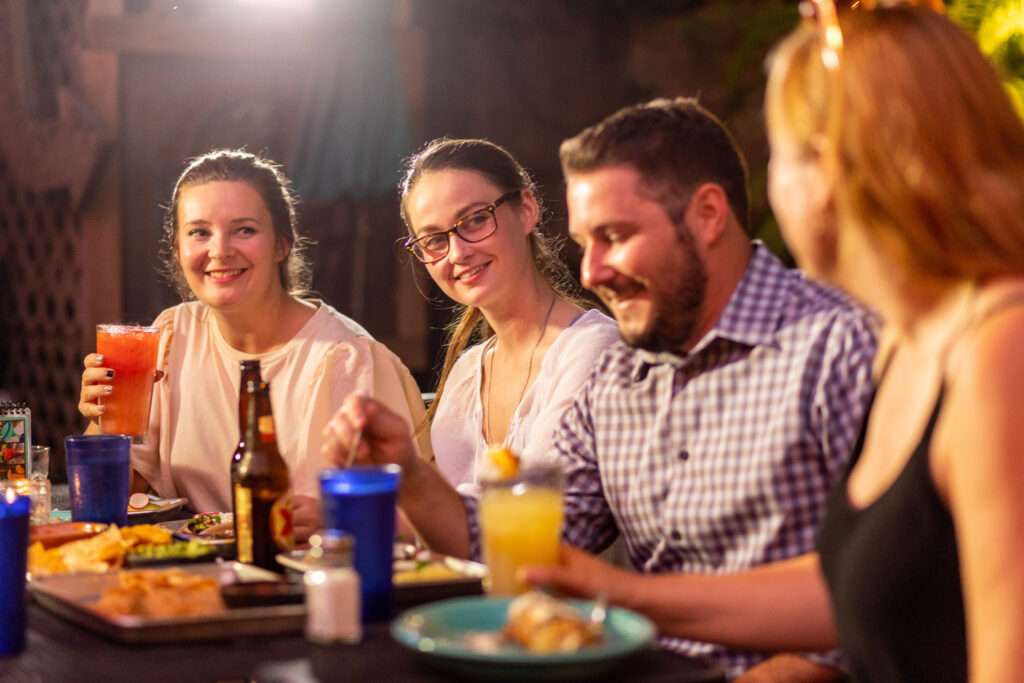 Autumn  Get Together
Connect with friends who love live music and the outdoors in Eureka Springs during our Autumn Get Together at the Basin Park Hotel.  Open your senses to natural wonders, yoga, live music, hiking, biking, and other spirited activities. Gather your tribe and recharge your batteries with an autumn escape to your favorite place from November 12th to 22nd.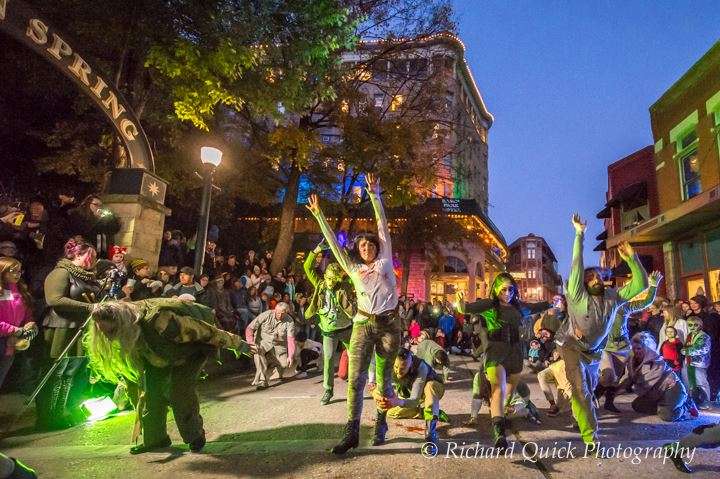 Join us on October 28, 2023, for the spine-chilling spectacle of the Eureka Springs Zombie Crawl. Unleash your inner undead and march in this macabre parade through the historic streets, where ghoulish fun and eerie camaraderie await!