One of the most magical aspects of fall is the stunning blend of colors that trees and other plant life criss-cross the hillsides both in town and off the beaten path. What better way to get up close and personal with nature than a fall hike?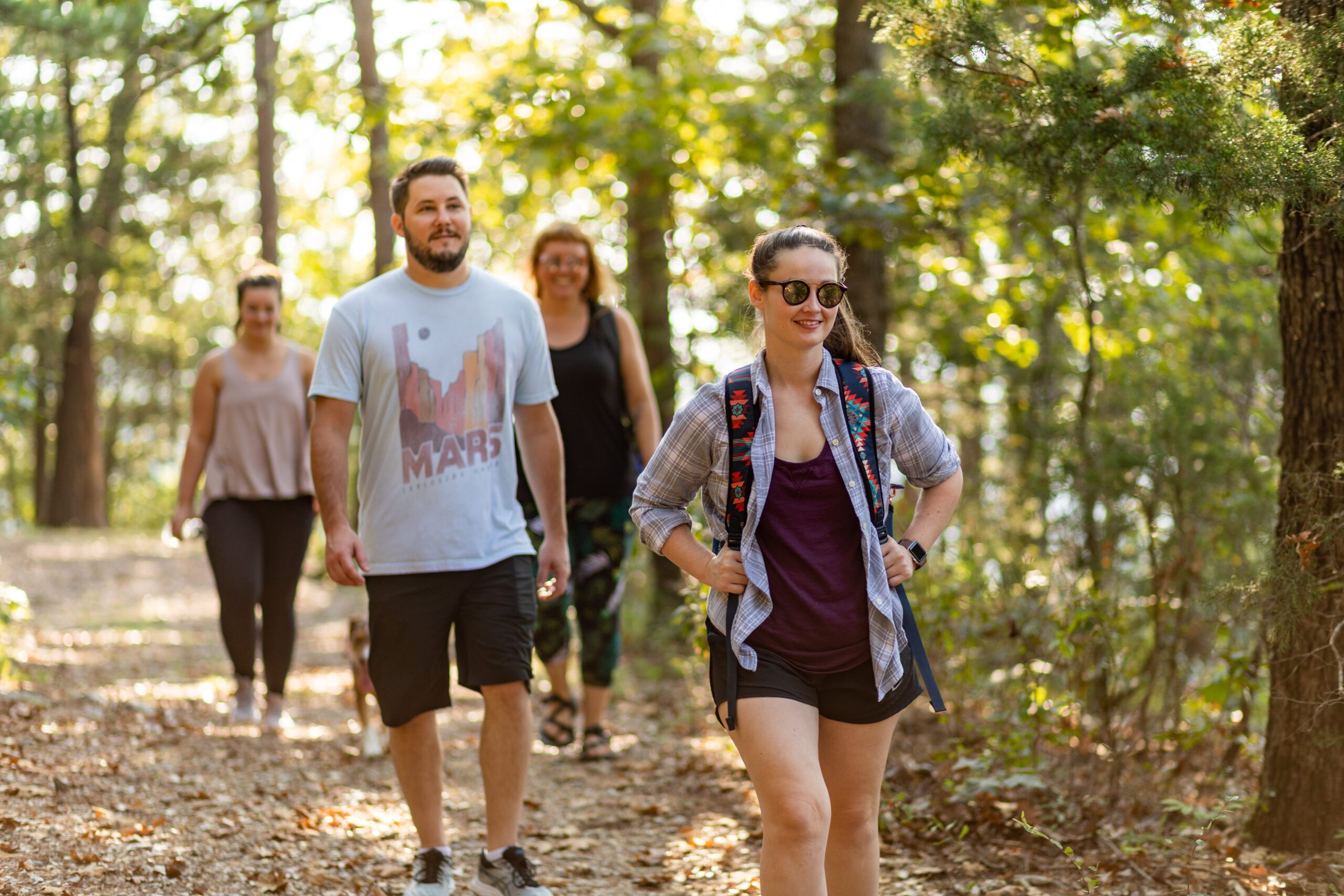 The Leatherwood Loop Trail stretches 4.2 miles in length and leads you around the stunning Lake Leatherwood. The moderate-level trail is perfect for a late morning hike lasting two to three hours. If you're interested in a full day of hiking, Lake Leatherwood Park has a number of fabulous interwoven trails such as the Beacham Trail, which connects to the Leatherwood Loop. Take a look at the Lake Leatherwood map to see all of the park trails!
For a short and sweet hike, head to the Black Bass Lake Trail. This 1.8-mile trail is good for all skill levels and will take you approximately one hour to hike. Enjoy views of Black Bass Lake which is surrounded by stunning bluffs and towering pines. We suggest packing a picnic and enjoying it at the picnic table area near the entrance to the hike!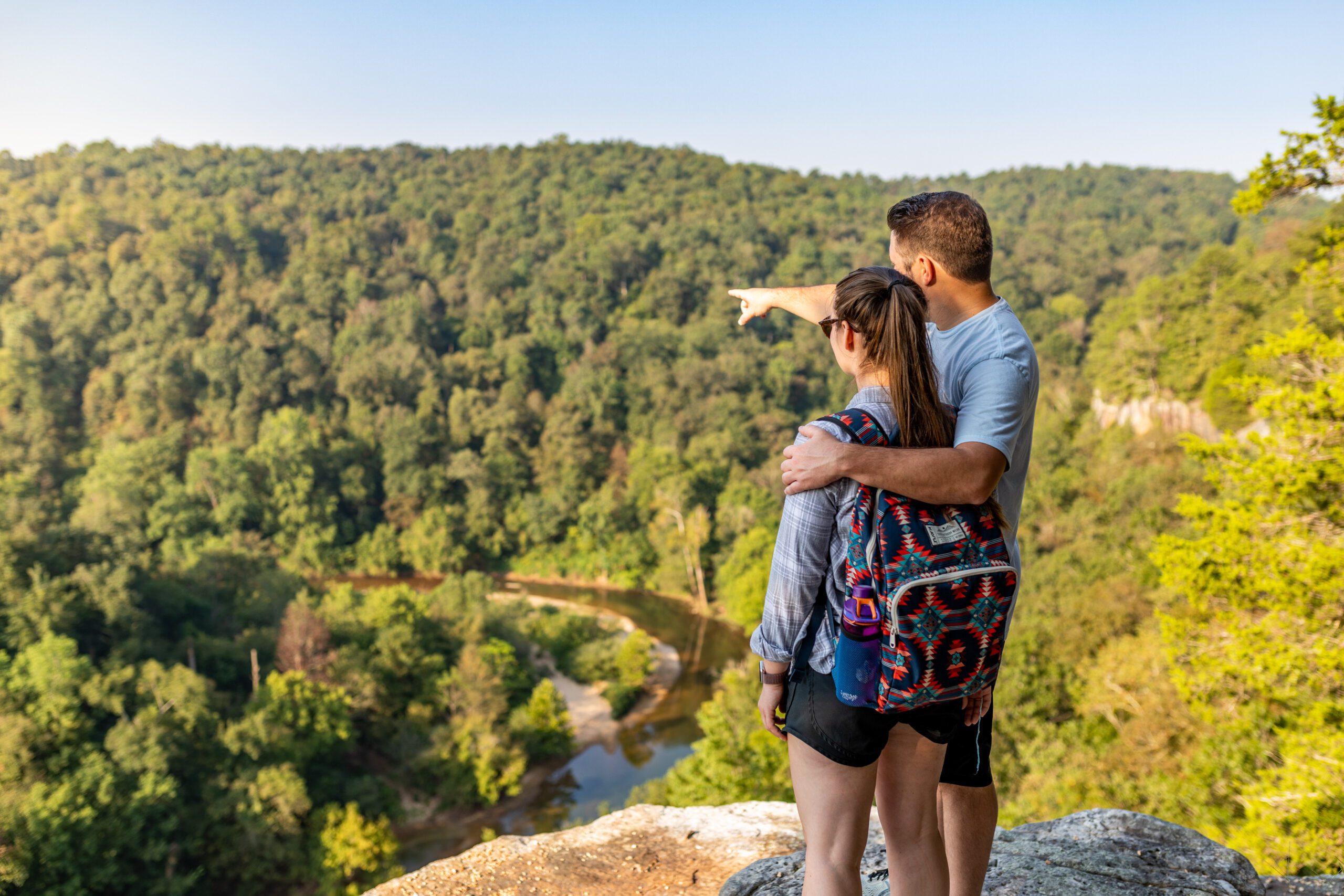 The Kings River Overlook Trail is a short, easy hike to a spectacular view. The trailhead is a bit of a challenge to get to, but once there, the trail is just a short out-and-back trail to get the scenery.
Hawksbill Crag (Whitaker Point) is a 60-mile drive from Eureka Springs, but totally worth the trip! This is a stunning 3-mile round trip hike that leads to the most photographed, and quite honestly one of the most beautiful spots in all of Arkansas.